Zürich Endopeel Workshop January 2020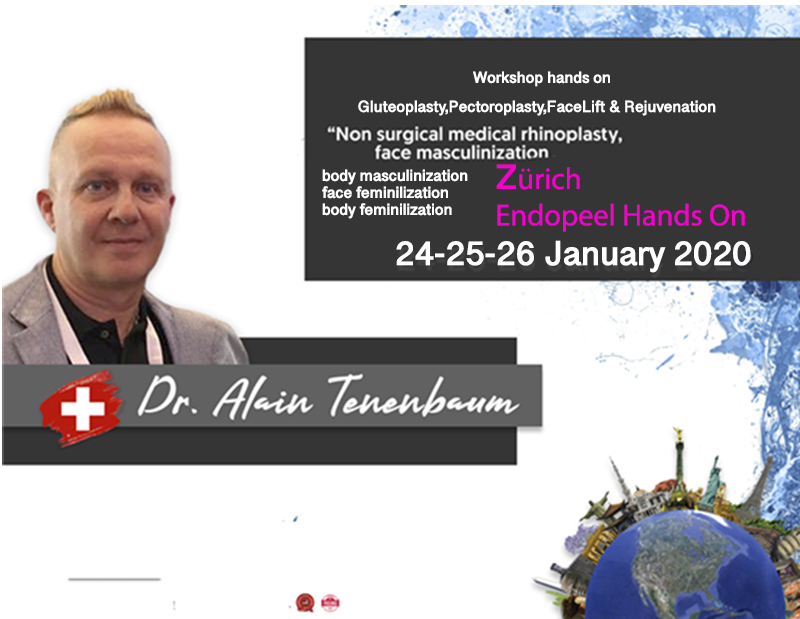 This full immersion hands on workshop under the direction of the 2 Endopeel Inventors will make you fit to start Endopeel most requested procedures.
Maximum : 5 participants
1 st day : Gluteoplasty and Pectoroplasty for females
2 nd day : Gluteoplasty. Pectoroplasty, 6 Packs and Biceps Projection for males
3rd day : face medium and lower third- Rhinotip
Also will be detailed the masculinization as feminilization of face & body .
Courses are in english, deutsch, francais, italiano, espanol and if requested pycckn.
For any information please This email address is being protected from spambots. You need JavaScript enabled to view it.